This user script adds file type icons and image thumbnails and previews to attachments websites running Bugzilla. Hovering the cursor over an image thumbnail will show a larger image.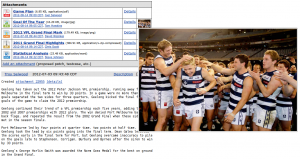 The icons used in the script are from the Fatcow icon set.
The script can be found here.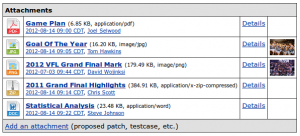 Tested on Firefox 15/GM 1.1.